From October 2 to 11, Loftwork Taiwan was honored to take part in Taiwan Designers' Week as an exhibitor.
It was the first time that we formally introduced ourselves to Taiwan, and we adopted "Open Collaboration"as our theme.
"Taiwan Designers' Week"which was first held in 2007, has become one of the most remarkable design events in Taiwan, and also the largest annual design exhibition organized by non-governmental sector. This year, TWDW became a ten-day exhibition, and held in Taipei Song-Shan Cultural Park.
>>TWDW's ticket booth
>> "3X3 Design Show" – The exhibitors can exert the 9 square meter space to present its brand, iconic product and the latest design.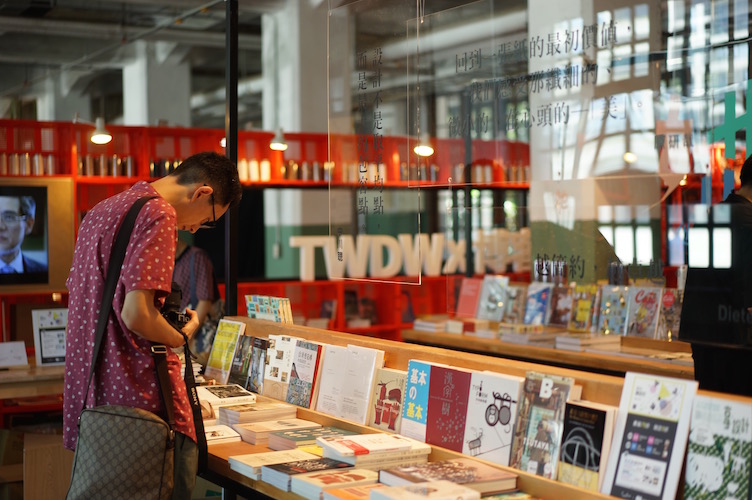 >>"Buy Design"-TWDW's exhibition shop. Cooperated with Taiwan's online bookstores and local designers.
Loftwork's venue was in "Theme Zone" . This area links the different themes produced by designers from Taiwan and overseas. It explains how they connect people, living, and space through their works.
>>Panorama view of Loftwork's venue.
>>Loftwork and FabCafe panel.
>>Join "loftwork.com" corner.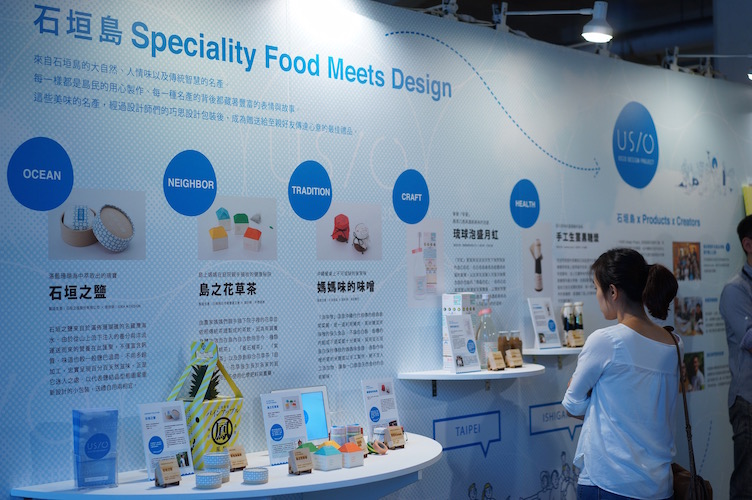 >>Usio Project panel.
>>OPC Hack and Make Project panel.
>>Photo of the venue
We made leaflets not only as a promotion of FabCafe but also for visitors to have a better understanding about Loftwork's concept.

We also had amazing display props, from product labels to 3D-printed pineapples, these were all made by FabCafe Taipei's team
for Loftwork Taiwan to take part in the TWDW.

During TWDW numerous students majoring in design came to visit us, and all of them were really concentrating on what we had to share.

We were very happy to find that a lot of visitors also showed their interest in our projects.
Ms. Chiaki Hayashi was invited as a speaker at TWDW's Design Seminar. She shared her experiences in Loftwork and gave us a great speech about "Innovative Strategies of Co-working Design".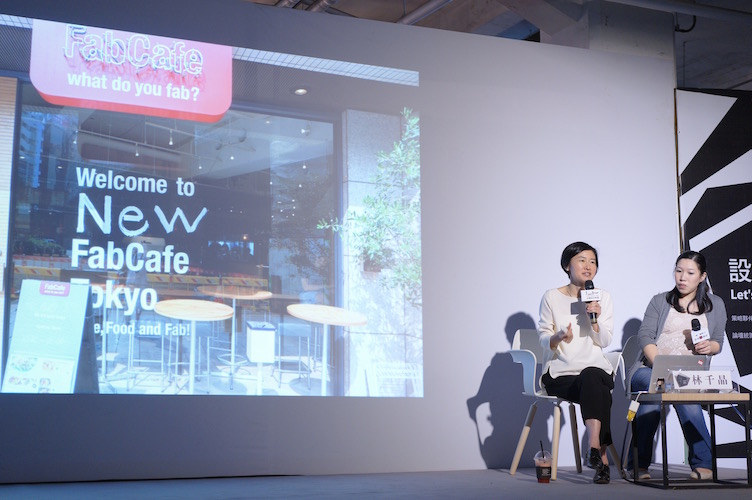 >>Introducing FabCafe's Concept's Chiaki-san.
>>Introducing the WidgetHome Project.
At the end of exhibition, we conducted a seminar —「Creative Impact in Asia」in Taiwan at Taipei Huashan Creative Park as the first Open CU event. The main purpose of the seminar is to discuss with creators in Asia to explore the subject of how creative professionals can create a bigger impact outside the conventional boundary of creative industry. And we are honored to have invited the following three speakers:
* Tieh-chih Chang, a well-known writer, cultural critic and co-founder of a new media「The Reporter」 from Taiwan
* Javin Mo, a Hong Kong-based graphic designer and founder of an independent graphic design studio「Milkxhake」
* Mitsuhiro Suwa, the Co-Founder and President of Loftwork Inc.
In addition to the three creative designers, Tim also gave inspiring talks to every participants which marked the perfect ending to the event!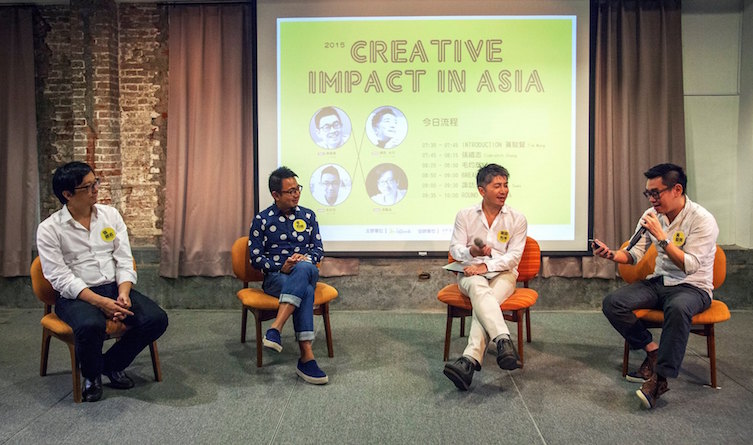 >>The Seminar's Speakers – From left: Tieh-chih Chang, Javin Mo, Mitsuhiro Suwa and Tim Wong.
>>Photo of the seminar.
Last but not least, Greetings from Loftwork Taiwan team! We expect to have more updates to share with you soon!